It's been a decade of revolution for the cannabis glossary industry. What was once considered an illegal, illicit drug is now accepted by society, and its products are one of the hottest topics in most news headlines. Since it was first legalized in 2013, companies have raced to develop new types of products utilizing cannabinoids or hemp-derived CBD that can provide benefits while meeting global health guidelines. Looking ahead to 2023, these advances offer unprecedented potential within the market – yet require further discussion as consumers become more informed about what's available today. This blog post will explore why cannabis and its products remain top of mind for many people across sectors in 2023, with seven key reasons you should pay attention to what's happening in this rapidly growing space.
7 Reasons Cannabis And Its Products Are In The News Headlines In 2023
1. Legalization
In 2023, the world witnessed a monumental shift in attitudes toward cannabis and its products as various countries legalized their use. The move sparked diverse conversations about the plant's uses beyond its commonly known recreational effects and financial implications.
Unlike in the past, more people recognized the plant's different applications, from making clothes to producing construction materials. Both policymakers and stakeholders had a newfound appreciation for how cannabis and its products could be utilized.
Consequently, the industry exploded with innovation and exploration as companies searched for new and creative ways to leverage cannabis's commercial prospects. The rampant media attention that followed placed cannabis at the forefront of many conversations in the years that followed, shaping the cultural and economic landscape in unprecedented ways.
https://pixabay.com/photos/seedling-cannabis-marijuana-1062908/
2. Growing Demand
In 2023, cannabis and its derivatives will be in the news headlines due to their rapidly growing demand. With many countries legalizing marijuana, CBD, and other cannabis products, the market size has significantly increased.
This surge in demand is not only a result of legalization but also due to the increasing number of consumers turning to cannabis as a lifestyle choice. Cannabis-based products are commonplace in many industries, from health and wellness to cosmetics and food and beverage.
The widespread accessibility and variety of products available are contributing to this trend. Big names in the world of business are recognizing the potential of the cannabis industry and investing heavily in its growth. It is an exciting time for this rapidly growing industry.
3. Increase In Research And Production
The year is 2023, and cannabis has taken center stage in the news headlines. With the increase in research and production, various cannabis products are popping up everywhere. From flowers to edibles, topicals to concentrates, the possibilities seem endless.
The industry is booming, with entrepreneurs eager to cash in on this green rush. However, with such rapid growth comes regulatory challenges and the need for responsible consumption education. As cannabis becomes more normalized, it is clear that this herb is here to stay and will continue to shape various industries for years.
4. Emergence Of New Cannabis-Infused Food And Beverages
In 2023, cannabis and its products have again captured the attention of news headlines due to the emergence of new cannabis-infused food and beverages. With the legalization of cannabis in many countries, this is no surprise.
From lattes to brownies, there seems to be no limit to what can be infused with the plant. While there may be concerns about the potency of these products, there's no denying the creativity and innovation that cannabis-infused foods and beverages bring.
As the industry grows, we expect to see even more exciting and unique products hit the shelves. It's an exciting time for cannabis enthusiasts and food lovers alike.
5. Rise In Popularity
Cannabis and its products have been making headlines recently, as their popularity has increased in 2023. With more countries legalizing the use of cannabis and an increase in research and development, the market for cannabis products has exploded.
From edibles to oils, consumers can now enjoy the benefits of cannabis in various forms. In addition to its recreational use, cannabis is also used for other purposes. As the popularity of cannabis continues to grow, the market is expected to continue to expand, providing consumers with more choices and increasing accessibility to these products.
6. Expansion Of The Industry And Job Opportunities
In 2023, cannabis and its products have made it to the headlines again. This time, it's due to the expansion of the industry and the myriad of job opportunities it presents. Many states have passed laws legalizing the use and cultivation of cannabis, leading to an influx of businesses and entrepreneurs venturing into the industry.
The industry creates jobs for individuals from diverse backgrounds, from cultivators to distributors, marketers, and IT professionals. Legalizing cannabis has brought about new and exciting opportunities that were not available before, making it an attractive industry for those seeking fulfilling careers.
As the industry continues to grow, it is no doubt that we will see more and more people pursuing the numerous opportunities presented by the cannabis industry in the years to come.
7. Use Of Cannabis In Alternative Forms Of Wellness Practices
In 2023, cannabis and its products have taken center stage in the news headlines due to their emerging role in alternative wellness practices. At the forefront of this movement are dedicated practitioners who are exploring the use of cannabis as a natural alternative for a variety of concerns.
From tinctures and oils to topicals and edibles, cannabis products are being used to promote relaxation, and support overall wellness. Although the use of cannabis for health and wellness is still a relatively new area of exploration, its potential benefits have been noted in studies and anecdotal evidence.
As the dialogue around cannabis and its benefits evolves, it will be interesting to see how this emerging market shapes the future of healthcare and wellness.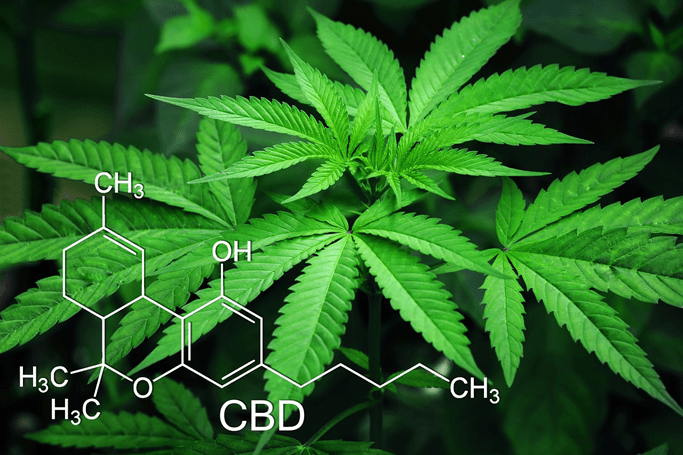 https://pixabay.com/photos/marijuana-leaves-cannabis-green-3678222/
Summing It Up
Cannabis and its cannabis-related products have seen increasing demand in the past few years. At this rate of progress, and with the legalization of recreational use gradually occurring in many states and countries, it is predicted that cannabis could be nearly mainstream by 2023. This exciting development means that future generations will likely see a broad availability of cannabis oil, flower, edibles, topicals, and beyond – enabling more people to reap the benefits of this seemingly miraculous plant.
Also, Read: Compressive Overview: 45.907.430 Ltda Oriente Palace Hotel Rio Verde