Vaping has become all the rage in recent years and for good reason! Not only is vaping a great way to quit smoking in a more manageable way, but it's also an enjoyable hobby that can add a bit of flair to your life when you feel like enjoying some flavored vapor. Before making any purchases, however, there are several things that you should keep in mind when buying vape devices this year. From finding the right device for your needs and budget, understanding various safety regulations across different states, and familiarizing yourself with product warranties and return policies – these 7 tips will help ensure you have all the essential information ready so your next purchase sets you up for success!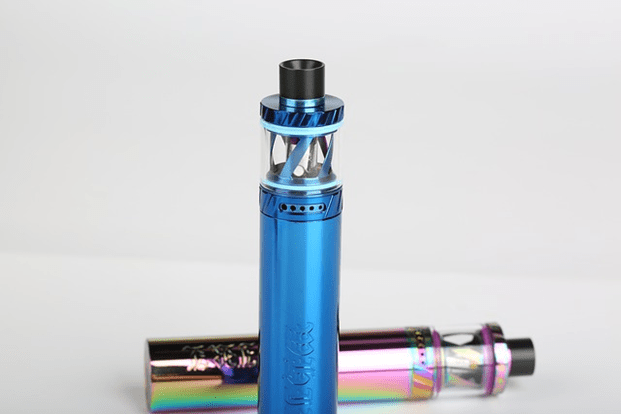 Keep These Things In Mind When Buying Vaping Devices
1. Device Type
Various types of vapes are available in the market, including cig-a-likes, pod systems, pens, mods, and others. Each type has its unique advantages and disadvantages. Cig-a-likes and pods are popular for their simplicity, while mods are preferred for their customizability and power.
Additionally, there are various coil types, wattage ranges, and airflow options to consider. Be sure to research the different types of devices and their features to find one that best suits your vaping needs.
Always purchase devices from reputable sources and follow proper safety precautions. When choosing a vape pen, thorough research is key to finding the best option for you.
2. Battery Life
If you're in the market for a new device, consider the battery life a crucial factor in your decision-making process. The last thing you want is to be caught without a charged device when craving a hit. With several options on the market, it can be overwhelming to choose the right one.
However, devices with longer battery life are often the most practical and convenient. A longer battery life allows you to enjoy your vaping experience without constantly recharging. It lets you take your device anywhere without worrying about it dying mid-use. Overall, a vape with a reliable, long-lasting battery can enhance your vaping experience and make it more enjoyable.
3. Components Quality
When buying a vape pen, it is crucial to consider the quality of its components. One of the most critical components is the atomizer, which is responsible for heating up the e-liquid and turning it into vapor. A high-quality atomizer will ensure a smooth and flavorful vaping experience, while a low-quality one can lead to leaks, burnt hits, and an overall unpleasant experience. Another vital component is the battery, which determines how long the device can last and how quickly it charges. A good quality battery will ensure a longer lifespan and a more reliable vape. Investing in a high-quality vaping device with quality components will provide a safer and more enjoyable experience.
4. Refillable or Disposable
Many vapes come with disposable pods or cartridges that need to be replaced when empty. On the other hand, refillable devices allow you to refill the e-liquid as needed. While disposable devices are convenient, they may end up being more expensive in the long run. Refillable devices are more eco-friendly and cost-effective.
5. Vaping Style
The vaping style differs from person to person. Some prefer mouth-to-lung vaping, while others prefer direct-lung vaping. Devices with adjustable airflow and wattage can cater to both vaping styles. Consider your style and choose a device that suits it.
6. E-Liquid Compatibility
Different vapes are compatible with different types of e-liquids. Some devices require e-liquids with high PG (propylene glycol) content, while others need high VG (vegetable glycerin) content. Ensure that the device you choose is compatible with the e-liquid you prefer.
7. Price
The price of vaping devices can vary significantly, from a few dollars for disposable devices to hundreds of dollars for high-end mods. Consider your budget and vaping needs while choosing a device. Remember, expensive doesn't always mean better, and cheap doesn't always mean low quality.
How Can You Buy Vaping Devices At Low Prices?
1. Shop online
One of the simplest and most effective ways to buy vaping devices at a lower price is to shop online. Numerous reputable online stores carry a wide selection of vaping devices and e-liquids at affordable prices. Online stores have lower overhead costs than brick-and-mortar stores, which means they can sell their products at much lower prices. Additionally, online stores often offer discounts, sales, and deals that you can take advantage of to save even more.
2. Compare prices
Before purchasing a vaping device, it is important to do your research and compare prices. You might find that various retailers sell the same device at different prices. Take the time to shop around and compare online or in-store prices. It could save you a significant amount of money in the long run.
3. Choose last year's models
Choosing last year's models is another way to save money when purchasing a vaping device. Although the latest and greatest vaping devices might be appealing, they come at a higher price. Consider purchasing a previous year's model, which could offer great performance at a lower price point.
4. Consider starter kits
Starter kits are a great way to begin vaping without breaking the bank. Most starter kits include a mod, tank, and batteries. Some kits also include e-juice so that you have everything you need to start vaping. Starter kits are typically much cheaper than purchasing each item separately.
5. Use coupon codes or promotions
Coupon codes and promotions can help you save money when buying vaping devices. Many online retailers offer coupon codes that can be entered during checkout to receive a discount on your order. Additionally, some retailers offer promotions, such as buy one, get one free, or free shipping. Watch for these deals, especially during holidays, to take advantage of these great offers.
Conclusion:
With the vaping industry constantly growing and evolving, it is important to consider all aspects involved in purchasing a new device. Researching the best device, local laws and regulations regarding vaping, battery safety considerations, and finding an appropriate way to store and maintain the device are all keys to ensuring that you get the most out of your investment. Additionally, do not forget to always purchase from reputable vendors and manufacturers for top-quality products that can last for years. This year, ensure you are well-prepared with everything you need to safely enjoy your new vaping devices.
Also, Read: The Value of Working with a Professional Pest Control Company