In the ever-evolving landscape of technology, staying informed and ahead of the curve is not just a preference but a necessity for enthusiasts, professionals, and casual users alike. TechnologyWeekBlog.us has emerged as a crucial source, offering insights,
analyses, and updates across various facets of technology. This week, like every other, we dive deep into the stories that shape our digital world, examining trends, breakthroughs, and their implications on our everyday lives.
Emerging Technologies: Shaping the Future
This week, TechnologyWeekBlog.us focuses on emerging technologies that are set to redefine our future. From advancements in artificial intelligence and machine learning to breakthroughs in quantum computing, these technologies are not just theoretical concepts but are increasingly integrated into practical applications.
We explore how these technologies influence sectors like healthcare, where AI-driven diagnostics are becoming more accurate than ever, and finance, where blockchain technology is revolutionising transactions and data security.
Particularly intriguing is the development of quantum computing. This field, once a staple of science fiction, is rapidly becoming a reality, with significant implications for cryptography, material science, and complex problem-solving. We delve into the latest advancements, discussing the potential and the challenges that lie ahead in making quantum computing widely accessible and practical for everyday use.
Cybersecurity in a Connected World
With the rise of digital connectivity, cybersecurity has become a paramount concern. This week, TechnologyWeekBlog.us highlights the latest threats and the innovative measures being implemented to counter them. From the increasing sophistication of phishing attacks to the vulnerabilities in IoT devices, we provide a comprehensive overview of the current cybersecurity landscape.
This week's in-depth analysis also includes expert opinions on best practices for individuals and organisations. We explore the evolving nature of cyber threats and how emerging technologies like AI are being used to predict, prevent, and respond to these threats. Additionally, we cover the importance of cybersecurity hygiene, emphasising the role of education in fostering a more secure digital environment.
The Evolution of Smart Devices
The realm of smart devices is rapidly expanding, and this week's coverage on TechnologyWeekBlog.us is all about the latest innovations in this field. We delve into the newest smart home gadgets, from intelligent thermostats to advanced security systems, discussing how they make homes more efficient and secure. The review of the latest smartphones, smartwatches, and other wearable tech also prominently examines the new features and how they impact user experience and connectivity.
Moreover, we explore the implications of these smart devices on privacy and data security. With increasing concerns over data collection and usage, our articles provide a critical look at the balance between convenience and privacy, offering insights into the future of personal data management in the era of intelligent technology.
The Rise of Sustainable Tech
Sustainability in technology is no longer an afterthought but a primary focus, and this week, TechnologyWeekBlog.us dedicates significant space to this topic. We examine how tech companies integrate sustainable practices in their operations and product designs. The steps towards a greener tech industry are evident from using eco-friendly materials in gadgets to energy-efficient data centres.
Our coverage includes the latest in renewable energy technologies and how they are being used to power everything from small gadgets to entire data centres. We also highlight innovative startups making strides in sustainable tech, offering solutions that promise to reduce the environmental impact of technology.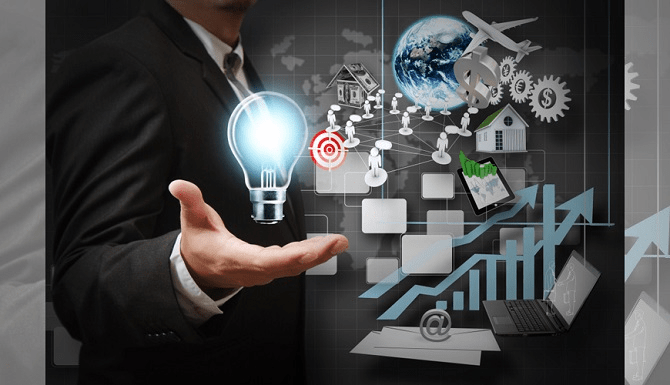 The Intersection of Tech and Education
Technology's role in transforming education has been more apparent than ever, and this week, we look at the latest developments in this area. TechnologyWeekBlog.us discusses how the newest e-learning platforms, digital tools, and educational software are changing how we learn and teach. From virtual classrooms to AI tutors, the education landscape is radically transforming.
We also address the challenges and opportunities this digital education shift brings. Our analysis includes the digital divide and how technology can be made more accessible to underprivileged communities. The potential of technology to personalise instruction and cater to different learning styles is another area of focus, promising a more inclusive and effective educational system.
The Gaming Revolution
In our final section this week, TechnologyWeekBlog.us dives into the world of gaming. The gaming industry has grown exponentially, and we're not just talking about entertainment. We explore the latest game releases, industry trends, and how gaming is used in education, therapy, and professional training.
Virtual reality (VR) and augmented reality (AR) gaming are at the forefront of this revolution. We provide insights into how these technologies enhance the gaming experience and find applications in other fields, such as medicine and architecture. Moreover, we discuss the social and cultural impact of gaming, debunking stereotypes and
conclusion
TechnologyWeekBlog.us continues to be an indispensable resource for anyone interested in the dynamic world of technology. This week, like every other, we've brought to our readers a comprehensive, in-depth look at the trends, challenges, and innovations defining our digital landscape.
From the future-shaping potential of emerging technologies to the everyday impact of smart devices and the integral role of tech in sectors like education and sustainability, TechnologyWeekBlog.us remains at the forefront of tech journalism, providing valuable insights and fostering informed discussions in the tech community.